Welcome to Billy Joe's Bar-B-Q

A Great Family Tradition Since 1973.

For more than four decades, we have strived to offer legendary barbeque with true hospitality. From the time the doors opened in 1973 at the first location on the corner of Armstrong and 1st street in Port Neches, Texas, at the end of a meat market till the present day location we serve out of today we have continued to stay true to our family tradition and values.

Family Owned. Family Operated. Family Tradition.

Extraordinary barbeque specialist prepares tender brisket, savory chicken, and much more. We artfully crafted a menu of our family favorites to share with your family. Our friendly staff is here to give you a unforgettable experience and make you feel apart of our family.

We at Billy Joes BBQ are proud of our family traditions. Family owned and operated for 40 years in Port Neches, helps us maintain that small town character and the family values that we were all raised with and continue to instill today. God, Family and Country are the principles that we try to adhere to in wholesome, home cooked meals, served in a relaxed and friendly atmosphere is what we strive for to start a relationship with each new customer. 

The Richards Family & Staff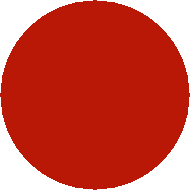 Booking 2018-2019 Weddings now!

For our 45th Anniversary we are giving away a prize once a month for the whole year! Stop by to put in your name for the drawing!

Cleo Baltimore Scholarship fundraiser will be August 14th! 

All Day!

FIRST TAILGATING PARTY AUGUST 31ST

Link Wraps, Boudain Wraps, Chips & Drinks will be served out on the lawn! Bring your student ID and receive a discount! Come hang out with us and lets support the Port Neches Groves Indians!!!!

August Giveaway

 Lamar Cardinal Package

Two Lamar Cardinal stadium seats, Two tickets to the Lamar homecoming football game, and lots of anniversary goodies! Don't forget to stop by for lunch or dinner and put your name in the bucket for our monthly giveaway's! Thank yall again for 45 years!!