Welcome to Billy Joe's Bar-B-Q

A Great Family Tradition Since 1973.

For more than four decades, we have strived to offer legendary barbeque with true hospitality. From the time the doors opened in 1973 at the first location on the corner of Armstrong and 1st street in Port Neches, Texas, at the end of a meat market till the present day location we serve out of today we have continued to stay true to our family tradition and values.

Family Owned. Family Operated. Family Tradition.

Extraordinary barbeque specialist prepares tender brisket, savory chicken, and much more. We artfully crafted a menu of our family favorites to share with your family. Our friendly staff is here to give you a unforgettable experience and make you feel apart of our family.

We at Billy Joes BBQ are proud of our family traditions. Family owned and operated for 40 years in Port Neches, helps us maintain that small town character and the family values that we were all raised with and continue to instill today. God, Family and Country are the principles that we try to adhere to in wholesome, home cooked meals, served in a relaxed and friendly atmosphere is what we strive for to start a relationship with each new customer. 

The Richards Family & Staff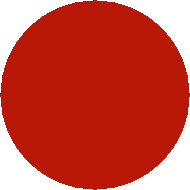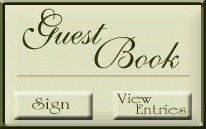 Sign the Guest Book-Let us know how we are doing and how we can better serve you-The Richards Family & Staff

Call

 409.727.1482

Get a quote! Anytime!

Any size!

Let us Cater your big day!

Booking 2017-2018 Weddings now!

We will be CLOSED  

July 2nd-July 12th 

for the holiday and the construction of our new parking lot! We will reopen normal business hours on July 13th.

 Thank You, Billy Joes BBQ Staff

Billy Joes BBQ is #AustynStrong

Benefit for Austyn Halter @ The Neches Brewing Company

Saturday, July, 15th 10:00 a.m. to 6:00 p.m.

           Located on Port Neches Avenue

    A portion of our proceeds will go to Austyn!

Austyn Halter, Daughter of Sarah and Josh Halter, was diagnosed with a rare form of Leukemia, Acute megakaryoblastic leukemia (AML or AML-M7) on August 17, 2015. Unfortunately, she never reached remission and her parents desperately started looking for other treatment options.                                                         Austyn was accepted to a protocol and flown to                                                                   Memphis, TN to begin treatment at St. JudeChildren's                                                   Research Hospital.Austyn got the                                                               wonderful news of REMISSION on July 1, 2016                                                      Six months later on December 6, 2016, Austyn's                                                       family learned the devastating news that she                                                           had relapsed. This has been a very difficult journey                                                         for the Halter family, especially Austyn. Cancer                                                           has taken so much from her, and now at the age of 4,                                                     she longs to be a kid. This benefit will be a large opportunity for the SETX area to come out and support this family!